We have the proven experience and knowledge to competently handle both the routine to the most complex business transactions and required document preparation.
Corporations (both C and S)

Limited Liability Corporations

Trusts

Limited and General Partnerships
Buy/Sell Agreements

Business Purchase and Sale Agreements

Commercial/Residential Leases
Stock Splits and Sales

Asset Purchase and Sales

Joint Ventures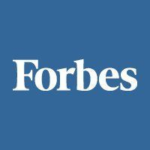 "Many small businesses fail to take the necessary steps to protect their intellectual property until another company steps in to take it.
What to do: Seek the advice of an attorney to do an inventory of the company's intellectual property."
—Forbes Magazine
We can assist you in establishing, capitalizing, maintaining or exiting your business entity.
Stockholder, Partnership and Joint Venture Agreements
Commercial Sales and Services Agreements

Intellectual property protection (Trade Names & Trade Marks)
Contact Us Today
63 Main Street, Suite 1
Bridgewater, MA 02324
Phone: (508) 807-1131
Email: info@pkboston.com
Work Permit Changes Ahead? Mayor Marty Walsh Proposes that City Officers Approve or Deny Massachusetts' Work Permits.
Robert Pellegrini, Esq. Attorney Robert R. Pellegrini, Jr. was awarded a First Justices' Award for Pro Bono Publico Excellence. He was recognized on May 18th, 2015 for his exceptional commitment to pro